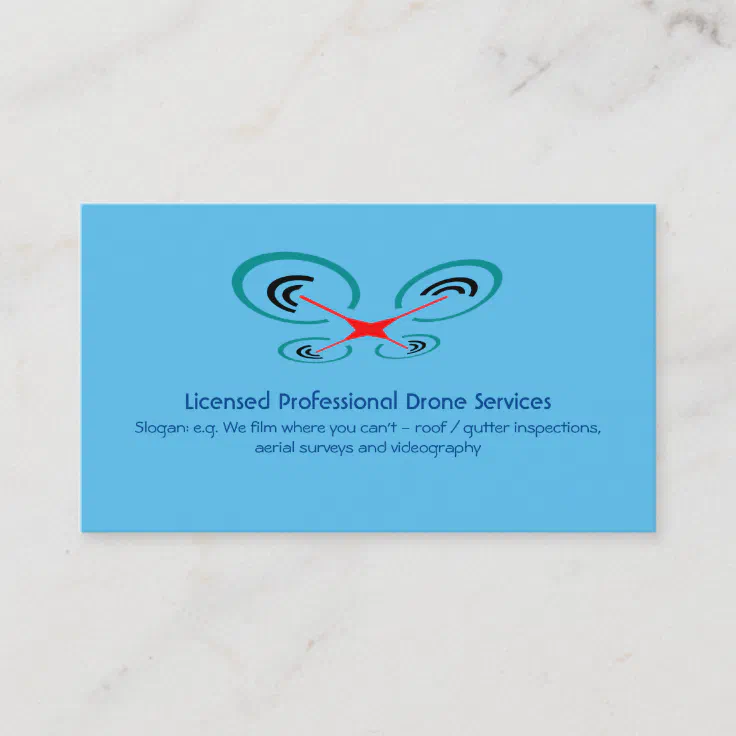 Professional series: A set of business cards to help you promote your drone service business. It's perfect if you offer, for example, drone roof inspections, asset surveys, real estate videography, wedding photography and more
If you've only recently started working commercially with drones you'll likely be considering getting business cards and other business stationery.
Templates are the way forward…
One way forward is to find a Drone Operator / Pilot template you like on Zazzle and fill it in with your details to make it your own.
Here's a listing of such templates on Zazzle. Find all sorts of business stationery and marketing / promotional give-aways – page through them and click / tap on what you like. The template will open up in a new tab on Zazzle and you'll be able to personalize it just by typing.
You'll need to make up a slogan to use on them. It's best to keep your slogan simple, punchy and direct. No big words and phrase it as if you were talking directly to someone you want as a customer. Sell the benefits, not the features or the tech!
Here's some examples:
Your wedding with a view only a drone can provide to capture those special moments forever
Our drone roof, chimney and gutter surveys show what needs fixing before you commit to anything
Property surveys by drone – get the big picture with all the detail you want
Don't forget the freebies
Can coolers make great promotional give-aways. How about this design?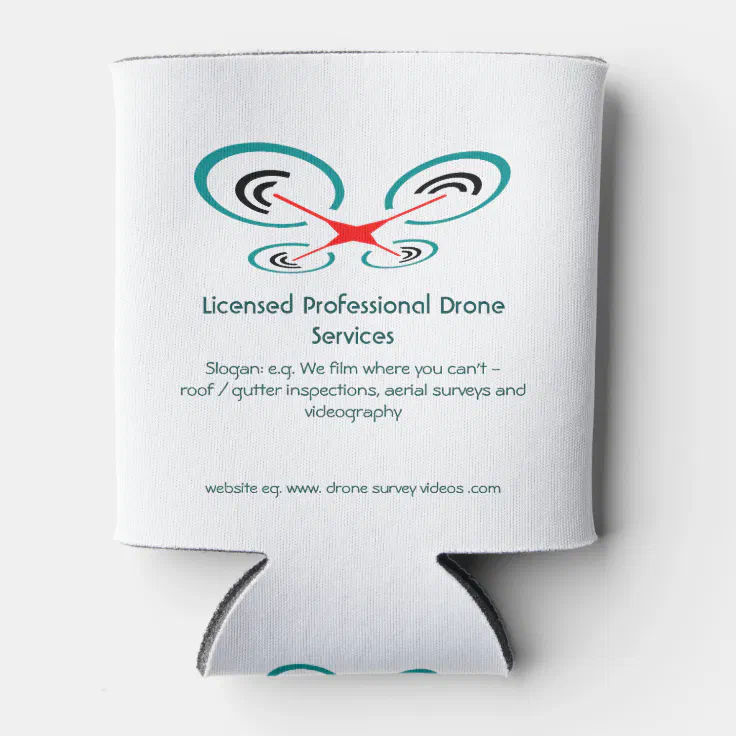 Professional series: A seriously cool can cooler to promote your drone service business. It's perfect if you offer, for example, drone roof inspections, asset surveys, real estate videography, wedding photography and more
There are so many types of give-aways to consider it can be hard to choose. How about these? They're all available in this drone operator design on one of the listing pages above:
lip balm
shot glasses
sew-on or iron-on patches
buttons
trucker caps
pens